District 7 - Logan Cunningham
Logan Cunningham (R)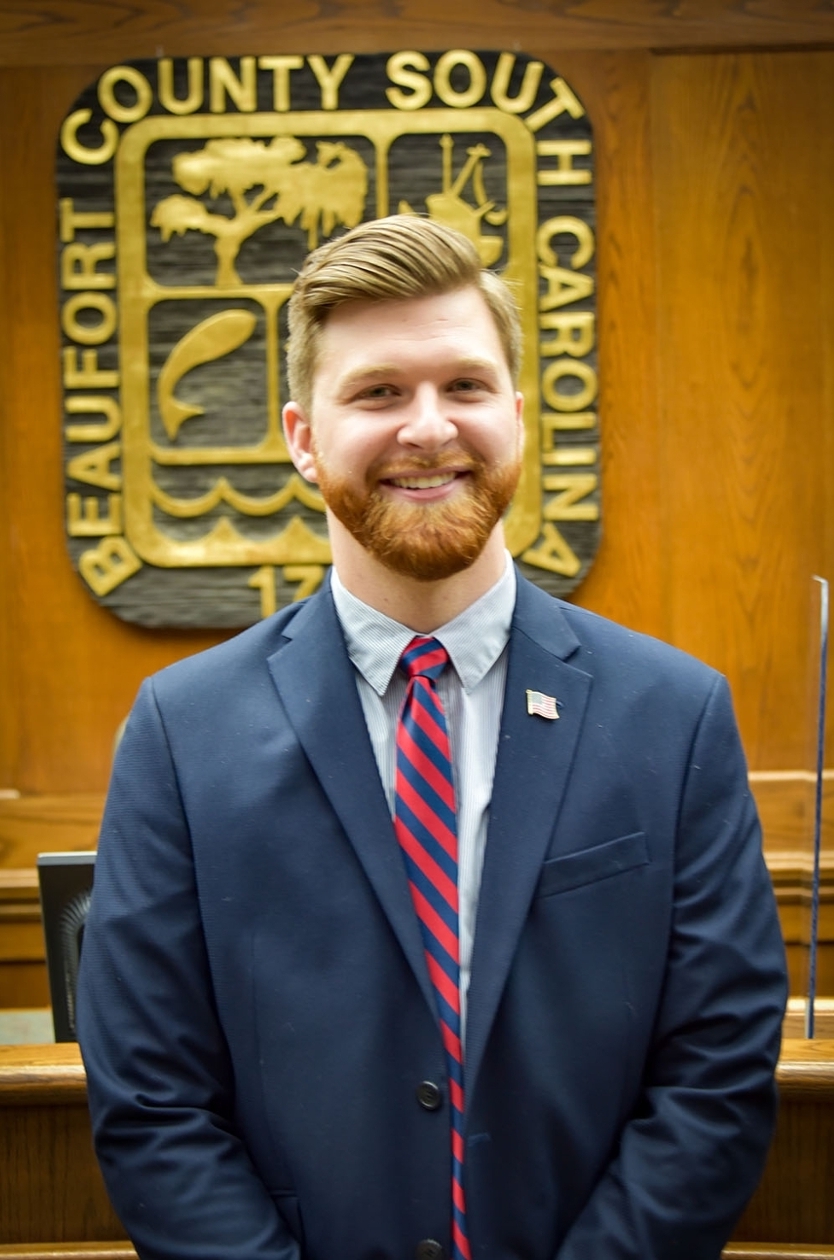 District 7 
Term Expires December 2024
Logan has been a resident of the Low Country for nearly twenty years. Growing up, he pursued many interests. He has always been passionate about trying new things. Logan began to invest his time in middle and high school in the Beta Clubs, Key Clubs, and a Mock Trial Club, on top of excelling in football. 
After losing his mother at 15 years old, Logan's step-father became a huge influence in his life. He owned an audiology practice on Hilton Head, where he showed Logan what it took to become independent and instilled the value of hard work in him. His determined and understanding spirit-led Logan to Christ, which would become a driving force in his life. 
In 2012, Logan graduated from Hilton Head Christian Academy and went on to College at the University of South Carolina Beaufort to earn a Bachelor's Degree in Elementary Education. During college, Logan's interest in politics was reignited by the announcement of Trump's candidacy. Logan knew that education was one of the ways to make a difference in the lives of children and peers. He became passionate about helping youth, with both academics and conquering life's obstacles. 
In 2018, he married his wife Rachael and was led to a career change. After being in the classroom for three years, Logan realized he would have a greater impact on education as a politician, lobbying to fix flaws in the system that he witnessed firsthand.
Logan is not afraid of challenges or obstacles. Instead, Logan is filled with excitement, enthusiasm, and faith. 
Logan's reforms include Education, Growth Management, and Transparency. 
Term of Office 
Committee Assignments:
Public Facility and Safety - Chair
Liaison:
Bluffton Township Fire District
Parks & Recreation Board
Solicitor
Town of Bluffton
Comprehensive Maps:
District Maps:
Fire District Maps:
Contact:
3 Shell Hall Way
Bluffton, SC 29910
843.986.4772