See a Problem? Report it!
The Beaufort County Connect App for iOS and Android allows users to easily submit non-emergency requests or issues to related departments with a simple to use interface.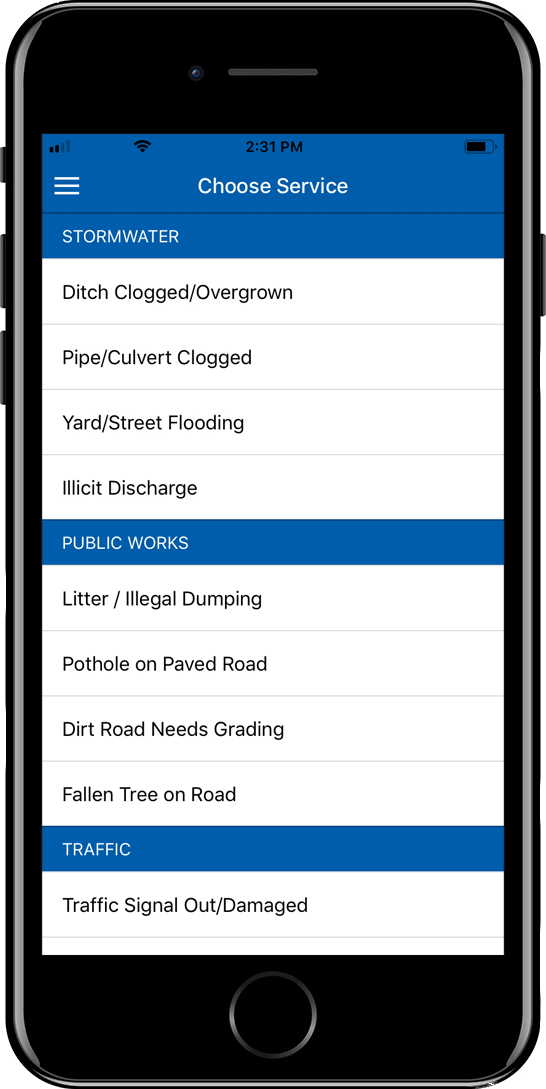 Stormwater
Stormwater service types include clogged or overgrown ditches, pipes and culverts, flooding in yards and streets and illicit discharges.
Animal Complaint
Animal complaint service types include aggressive animals, leash law violations, nuisance animals, rabies checks and illegal animals.
Traffic
Traffic service types include missing or damaged traffic signals, street signs and street lights.
Public Works
Public Works service types include litter and illegal dumping reporting, potholes on paved roads, dirt roads in need of grading and trees fallen on roads.
Other
Issues that do not fall under one of the other service categories can be sumbitted under other.
Traffic Cameras
See current traffic conditions in images from one of Beaufort County's many traffic cameras throughout our community.