Family Court Operational Changes Due to Coronavirus (COVID-19)
The Beaufort County Courthouse is open for scheduled Family and Circuit court hearings and appointments. Temperature checks will be conducted upon entering the building; face coverings are required; and cleaning protocols are in place.
Also:
Attorneys and the public may deliver filings/documents to the courthouse in the designated box located at the entrance.
Filings/mail will be subject to quarantine for 48 hours.
Family Court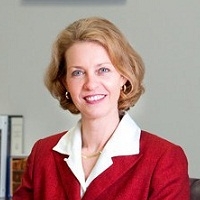 Jerri Ann Roseneau
Beaufort County Clerk of Court
---
New Federally Mandated Child/Spousal Support System
The South Carolina Department of Social Services will officially implement the federally mandated State Disbursement Unit (SDU) in Beaufort County effective April 1, 2019. Citizens currently making support payments to Beaufort County Clerk of Court will make payments to the South Carolina State Disbursement Unit and mailed to: South Carolina State Disbursement Unit P.O. Box 100302 Columbia, SC 29202-3302
Learn More
Beaufort County Family Court hears all family cases which may involve or include:
Divorce
Child Support
Alimony
Separation & Maintenance
Domestic Abuse Cases
Child Custody and Visitations Rights
Adoptions / Termination of Parental Rights
Juvenile Cases