Beaufort County Coroner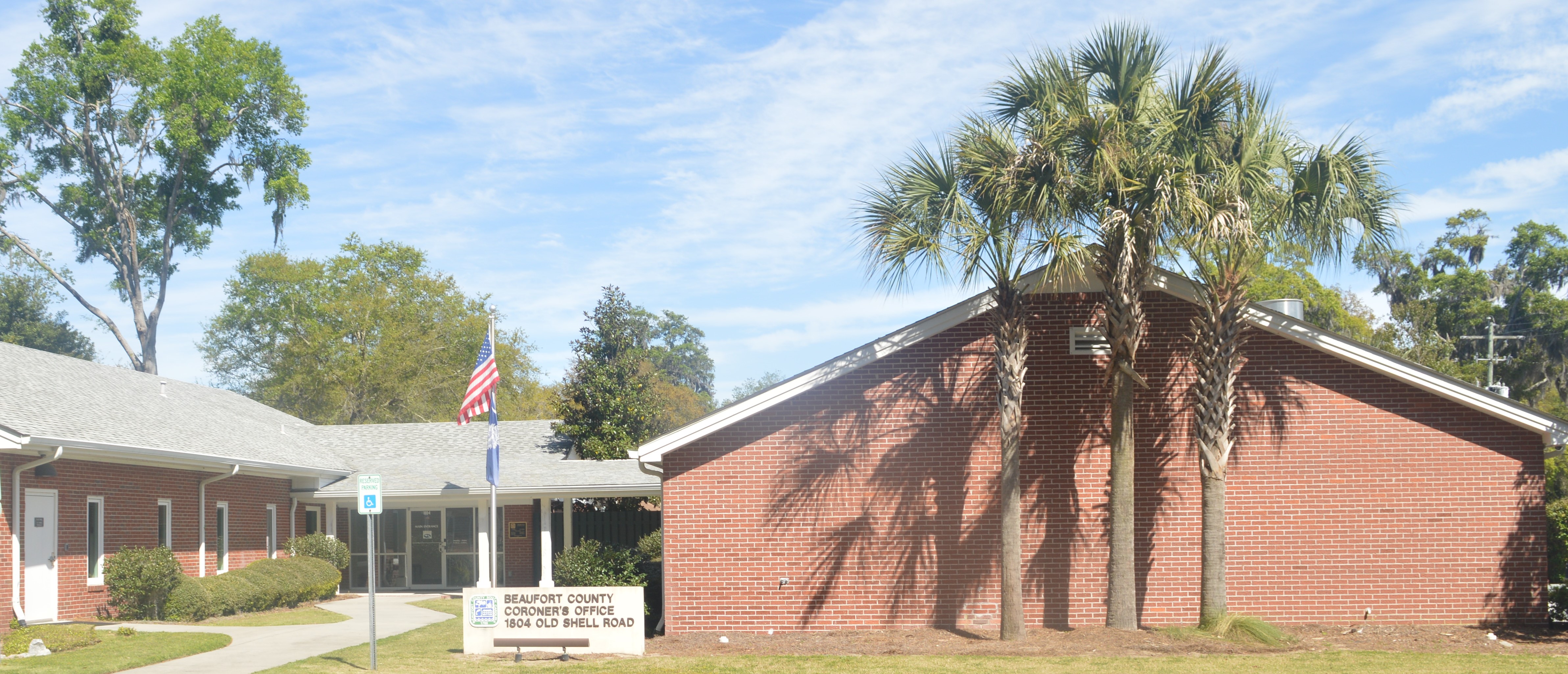 Our mission is to have compassion for the living and respect for the dead.  Everyone is loved by somebody and each death should be handled with dignity.
The Coroner's Office is responsible for investigating all suspicious, violent, sudden and unexpected deaths which occur in the Beaufort County from Hilton Head Island to Fripp Island, including the cities of Beaufort, Bluffton, Port Royal, Hilton Head and a part of Yemassee. This includes all deaths by homicide, suicide, accident, and natural deaths which occur outside a hospital or within the first 24 hours of arrival at the hospital or an invasive procedure. The coroner must also authorize any cremation of decedents who died in Beaufort County based on supporting documentation from the cremation facility.
The coroner must determine the cause of death. If the attending physician is not certifying the cause of death or in a case where there is no attending physician, the coroner may need the assistance of a consulting physician or an autopsy. There are times when decomposition inhibits knowing the time or cause, so other specialists will be called in. The coroner also determines the manner of death-natural, accident, suicide, homicide, or sometimes undetermined. If the death is other than natural, only the coroner determines what the manner is.
This office must issue a permit, commonly referred to as a BRT, for any body to be removed from the place of death (other than institutions). This permit authorizes removal and also provides information for obtaining a death certificate.
We currently have three deputy coroners and five on-call transporters who assist the Coroner. We work very closely with hospitals, funeral homes, hospice agencies, assisted living facilities, nursing homes and law enforcement agencies on a daily basis.
Perform independent investigations into traumatic deaths, deaths that occur outside of hospitals and deaths that occur suddenly or unexpectedly
Notify families when unexpected deaths occur, such as in traffic fatalities or homicides.
Make positive identification of individuals who have died
Create reports that relate to deaths investigated by the Office
Issue burial transit permits for individuals who have died outside of a hospital
Provide autopsy and Coroner's reports to agencies and next of kin
Make the final determination as to the manner of death
Release personal effects to the next of kin
Act as the central depository for all records relative to a death, including the Medical Examiner's Report, police investigative reports and any other investigative agencies' reports
Maintain the County Coroner's Book of Inquisitions
Conduct inquests
Issue cremation permits
Participate as a member of the Disaster Preparedness Team
Perform Forensic Autopsies as needed to determiine the cause and manner of death
Provide burial services
Determine property disposition