Clerk of Court Operational Changes Due to Coronavirus (COVID-19)
The Beaufort County Clerk of Court is operating according to a phased reopening plan.
Currently:
Filings/mail will be subject to quarantine for 48 hours.
Beginning June 1:
Attorneys may come into the courthouse to drop off and pick up, paperwork.
Start taking appointments to screen for a Public Defender subject to Court Order.
Beginning June 15:
The Clerk's Office will, from this point forward, wait on customers through the windows:

A maximum of three people allowed in the Circuit Court lobby with 6' markers on the floor and;
a maximum of 1 person allowed in the Family Court lobby.

Subject to change by then-current circumstance or Court Order.
See Also:
The Fourteenth Judicial Circuit has issued an administrative order regarding courts operations during the coronavirus emergency.
Clerk of Court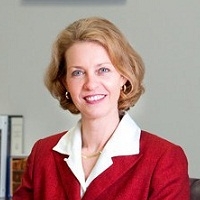 Jerri Ann Roseneau
Beaufort County Clerk of Court
---
New Federally Mandated Child/Spousal Support System
The South Carolina Department of Social Services will officially implement the federally mandated State Disbursement Unit (SDU) in Beaufort County effective April 1, 2019. Citizens currently making support payments to Beaufort County Clerk of Court will make payments to the South Carolina State Disbursement Unit and mailed to: South Carolina State Disbursement Unit P.O. Box 100302 Columbia, SC 29202-3302
Learn More
Jury Duty Scam:
Please be aware of a Jury Duty Scam currently affecting South Carolina residents. There have been recent reports of residents being called by individuals claiming to be court officers or law enforcement officers stating a warrant has been issued for your failure to appear for jury duty. These individuals will attempt to verify your personal information and/or tell you that the warrant can be taken care of by paying a fine with your credit card or by obtaining a pre-paid debt card. The public is urged to report these calls to local law enforcement.
Do not give out any sensitive personal information. Court officials will not ask for money over the phone. All Beaufort County Courts notify residents by mail if they are selected for jury duty, or if they have missed jury duty.
Mailing Address:
Beaufort County Clerk of CourtPost Office Drawer 1128Beaufort, South Carolina 29901
Physical Address:
102 Ribaut RoadSuite 208Beaufort, SC 29902
Hours of Operation: Monday- Friday 8:00 a.m. to 5:00 p.m.
Civil Matters (Common Pleas)
Telephone:(843)255-5050Facsimile: (843) 255-9412email: 
coccp@bcgov.net
Criminal Matters (General Sessions)
Telephone:(843)255-5057Facsimile: (843) 255-9412