Library Board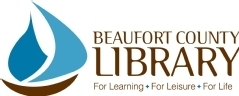 The Library Board guides and keeps Council informed in matters concerning the development of public library services in Beaufort County.
Meetings are held regularly on the second Wednesday in January, March, May, July, September and November at 4:00 p.m., plus additional meetings called as necessary.
Meetings last approximately two hours.
Meeting location alternates between northern and southern Beaufort County.
A general understanding of the philosophy and purpose of public libraries is desired. 
Questions: (843) 255-6430
Council Liaison:  Alice Howard 
Council Committee Oversight: Community Services Committee