Hurricane Dorian: Resources to Help Keep You Informed and Safe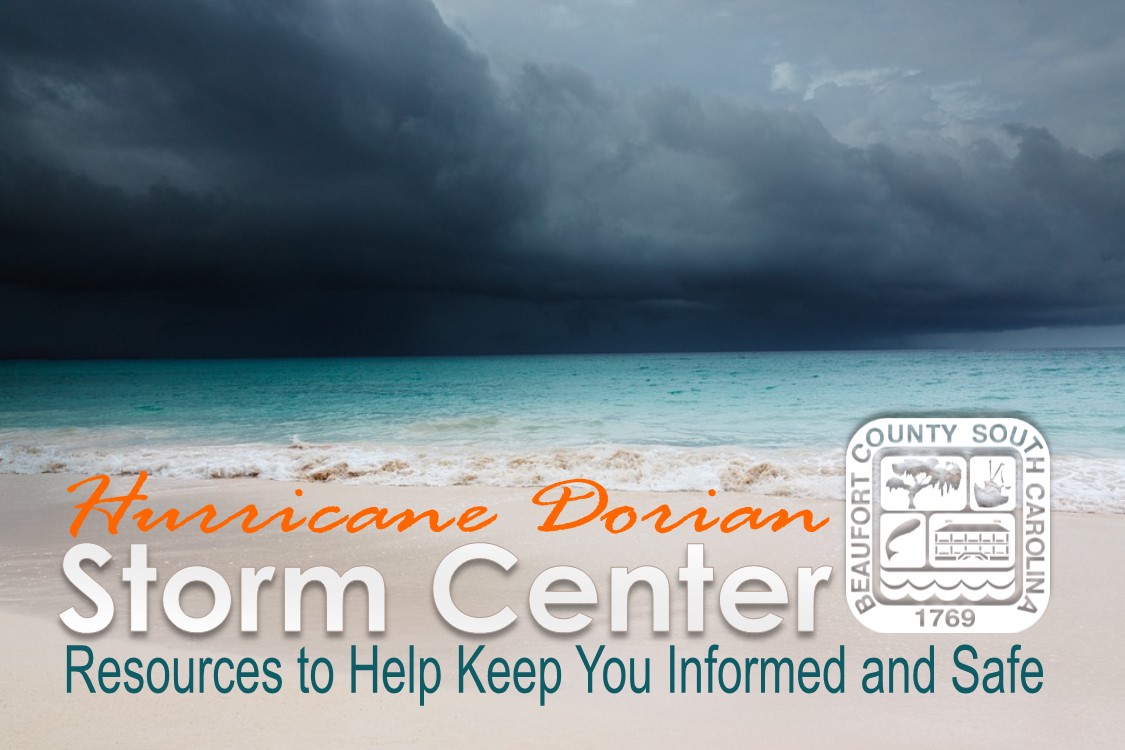 Tuesday, September 3, 2019 2:10 PM
---
A mandatory evacuation and state of emergency is currently in effect for all areas of Beaufort County due to the threat of severe weather conditions associated with Hurricane Dorian.

To receive news and updates from Beaufort County Government, sign up here. Information is posted online at www.beaufortcountysc.gov ; www.facebook.com/beaufortcountysc ; and www.twitter.com/bftcountysc.

Stay tuned to The County Channel on Comcast channel 2; Hargray 9 and 113; and Spectrum 1304.

Please become familiar with information and resources available online with other official public sources to assist with your preparedness before, during, and after a storm event, to include, but not limited to:

Public Safety and Health:

- Beaufort County Sheriff's Office: www.bcso.net  
- SC Emergency Management Division: www.scemd.org  
- SC Dept. of Transportation: www.scdot.org/travel/stormResources.aspx  
- SC Dept. of Health and Environmental Control: www.scdhec.gov  


Municipalities:

- City of Beaufort, SC: www.cityofbeaufort.org 
- City of Hardeeville, SC: www.hardeevillesc.gov   
- Town of Bluffton, SC: www.townofbluffton.sc.gov 
- Town of Hilton Head Island, SC: www.hiltonheadislandsc.gov 
- Town of Port Royal, SC: www.portroyal.org 
- Town of Yemassee, SC: www.townofyemassee.org 


Other Resources:

- Beaufort County School District: http://beaufort.k12.sc.us 
- Beaufort-Jasper Water & Sewer Authority: www.bjwsa.org   
- Beaufort Memorial Hospital: www.bmhsc.org 
- Daufuskie Island Ferry Services: www.daufuskieislandferry.com  
- Dominion Energy: www.sceg.com 
- Palmetto Electric: www.palmetto.coop 
- Palmetto Breeze Transit: www.palmettobreezetransit.com  

En Español:  
El huracán Dorian: www.cdc.gov/es/disasters/hurricanes/hurricane-dorian.html


Be informed, be prepared, be patient, be cooperative, be safe.
---