Community Outreach and Education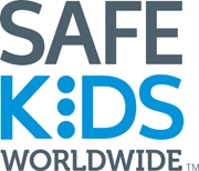 Started in 2005 in conjunction with Safe Kids, a recognized National Highway Traffic Safety Administration (NHTSA) organization, our technicians became certified in car safety seat inspection and education.  The first Friday of the month, our technicians provide inspections and assistance with your child car safety seat at either our main station at 27 Depot Road or our Sun City Station at 25 William Pope Drive.  To schedule an appointment, which is required, please call 843-255-5368.  
Unsure about South Carolina laws regarding car seat safety?  SR 22 Insurance web page provides a resource to learn not only about your state's child safety seat laws, but also the appropriate car seat recommendation for you child's age.  Safer Car, powered by NHTSA, allows you to check on any car safety seat recalls. 
Plan early for your baby's or child's arrival.
Public Relations 
If you have an event or speaking engagement that you would like Beaufort County EMS to be a part of, please contact us at BCEMSSocialMedia@bcgov.net